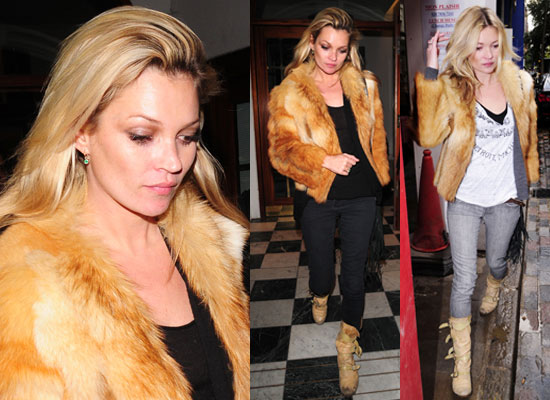 Kate Moss knows high fashion. I like her bohemian signature style and how she wears simple items but makes the outfit look put together. Jeans, a lightweight long sleeve tshirt and a faux fur coat can easily be replicated by the average woman to have the same upscale look as Kate. Faux fur coats are sold everywhere from Forever21 to Express to more upscale department stores such as Saks or Neiman's.
This faux fur coat from Express is as luxurious and rich looking as it is soft.
This faux fur coat from Forever 21 is an affordable deal and very chic.
And this coat has to be one of my favorites. It is faux fur and is by Rachel Zoe. Very eye catching