This is one shiny purse by Michael Kors. I have always been liked wristlets as an easy way to carry a phone, some money and a lipgloss when you are going shopping or want to go out but don't want to carry a huge bag with you.
I also like giving wristlets as presents for those who love purses but prefer the compact size of a wristlet.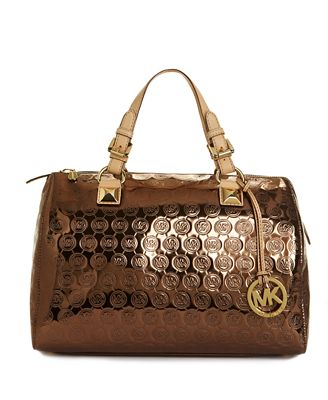 Heres is another jet set bag in another color. Which do you prefer? Wristlet or satchel?