Great Gatsby was one of my favorite books among all the classics they had us read when I was in school. So when the movie came out naturally I wanted to go see it. It was very nicely done - not 100% true to the book- that is never the case with most of the movie adaptations, but still very good.
Here is a dress inspired by Daisy's style.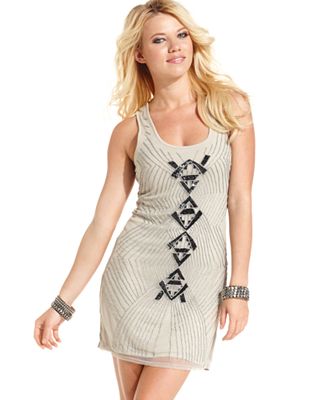 Guess Beaded dress
The key here is length. The dresses were considered short for the time period but now dresses are even shorter. So if you want to be historically accurate they were knee length dresses. If you want to be more modern with this retro style you can do a mini. They key is the beaded detailing.