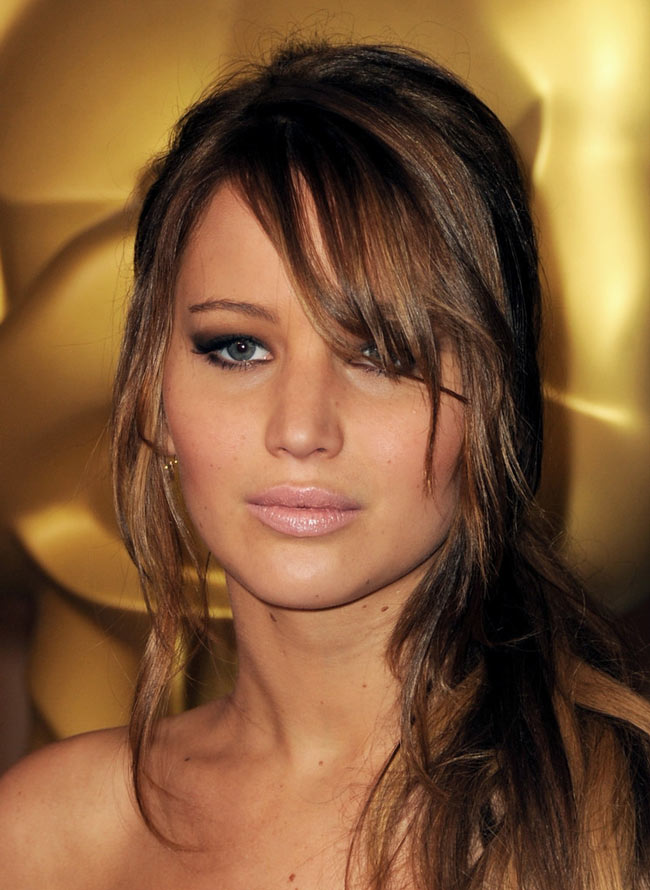 Jennifer Lawrence has amazing makeup that is simple but sultry.
To recreate this look you will need:
Foundation or tinted moisturizer
Black eyeliner
Black eyeshadow
Brown eyeshadow
Eyeshadow primer
Bronzer
Mascara
Light pink lipstick
Pink gloss
Start by applying foundation to your entire face. Make sure the foundation is neither too light nor too dark. I recommend Laura Mercier or Revlon for foundation.
Apply your favorite bronzer as a contour. I recommend Nars Laguna.
Add eyeshadow primer. I recommend Urban Decay Primer Potion.
Add brown shadow to your lids and black in the outer corners. Any black or brown eyeshadow will do.
Line your inner lash line and outer lash line. I recommend Victoria's Secret eyeliner.
Add mascara. Lacome has a really good mascara.
Add a light pink lipstick on your lips and top it off with a light pink gloss. Maybelline is my recommendation.