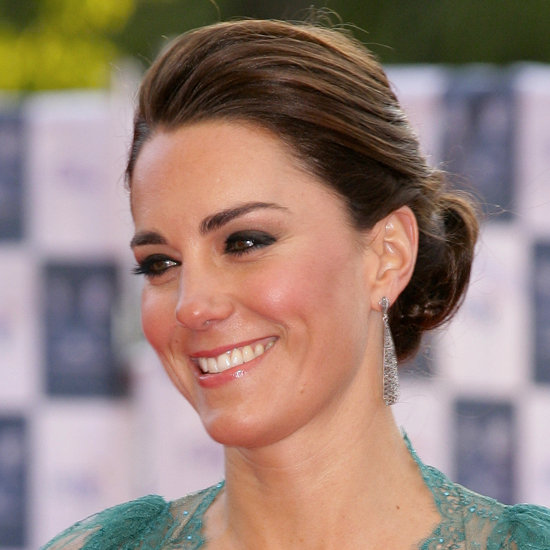 Kudos to Kate Middleton's makeup artist. Kate always looks stunning but never overdone. It is a more natural photo ready look and is very glamorous.
The products to get this look:
Foundation or tinted moisturizer
Eyeliner
Eyeshadow
Clear gloss or nude gloss
Blush
The trick is using the best foundation for your skin. Kate reportedly is a big fan of Bobbi Brown and uses the Bobbi Brown foundation. When in Sephora pick the perfect shade for your skin by sampling three shades (one lighter, one close to your skin and one darker.) If you need to get two foundations and blend that may be a good idea. But the goal here is to bring out the best in you. So even if Bobbi Brown is out of your budget you can still create this look using drug store products but they need to look good on YOU.
A great eyeliner is Chanel's La Ligne de Chanel eyeliner duo.
I would use the silver on the eyelid and the black as an eyeliner. Don't forget about your eyeshadow primer.
A good blush is Bobbi Brown's brush or TIGI for a natural glow. Apply on the apples of your cheeks.
A regular nude gloss like ELF in Nashville will work great here. Or any clear gloss will work great. If you have some uneven tones in your lips be sure to fill in with a lip pencil for symmetry.
There you have it. Kate Middleton inspired makeup.