Herve Leger never fails to be an entertaining fashion show. Out of all the shows that I attended during fashion week I must say that this one was my true favorite. The show was crowded and lots of a listers were in the front row. I like that Herve Leger's bandage dresses are really meant to show off feminine curves and the cut of the dresses is really second to none.
The makeup at the show was not over the top but the hair styles took a simple pony tail and added in a colorful extension in a bright pool blue color. This look is a simple twist on the classic slicked back pony tail. These extensions are not expensive and in most beauty supply stores run a few dollars but that pop of color really made people do a double take.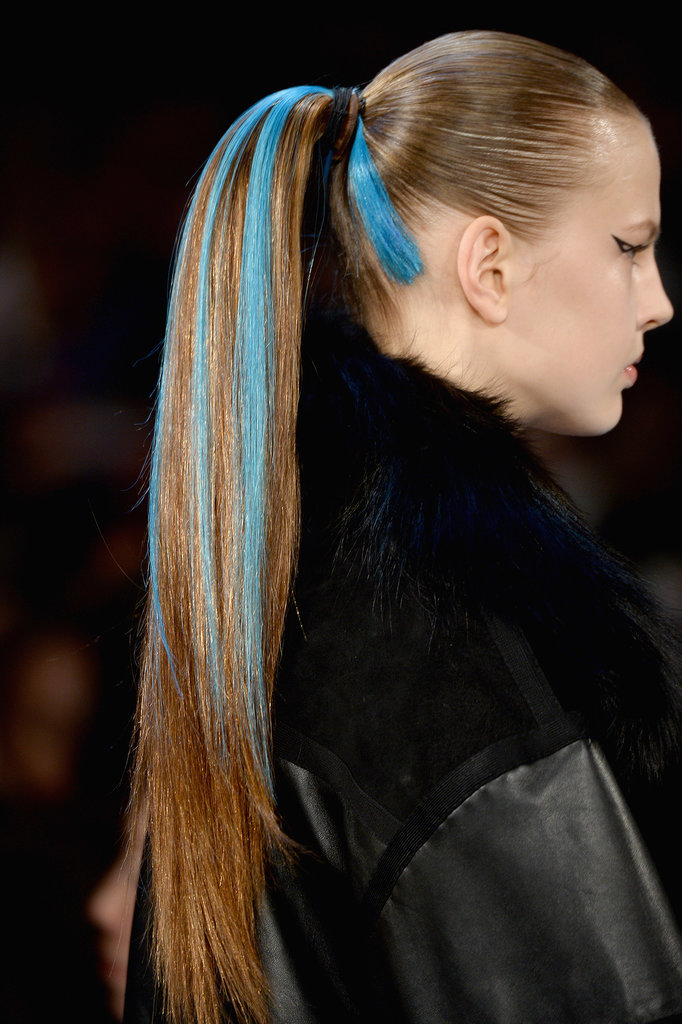 The makeup on the models was simple. I saw flawless foundation, a simple cat eye eyeliner and light pink gloss on the models. This makeup look is simple to recreate at home and is perfect for work or a night out.