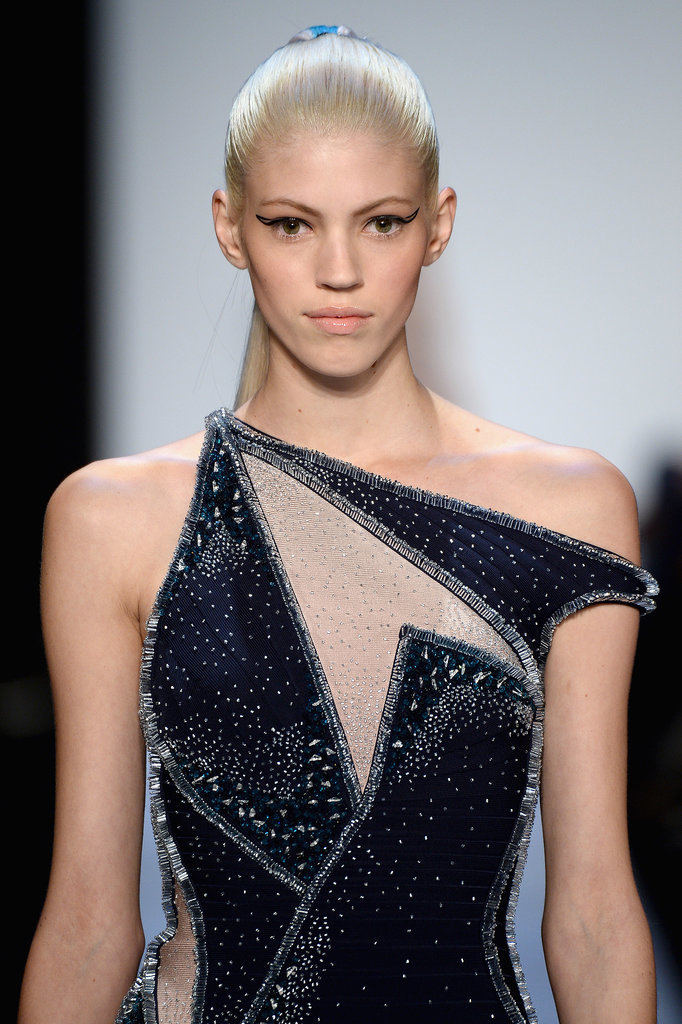 Herve Leger runway 2014 inspired makeup.
The actual makeup used on the models was Temptu which is the airbrush makeup. For those who do not own an airbrush makeup kit there are several alternatives.
Sephora sells an airbrush foundation for $26 dollars. I tried this one in store and it is similar to Vertu. The reviews of this product are excellent on the Sephora website and many of the beauty experts in my local sephora told me that this was their favorite product. The thing I like about this is that once you get the hang of it, you can create a beautiful flawless foundation with minimal blending needed. I applied this directly to my brush and then on my face. The coverage is pretty good and it is not heavy. The closest products to this are going to be Dior and Vertu.
To create this look first apply foundation primer. I prefer Smashbox.
Then apply your favorite airbrush foundation such as Sephora, Vertu or Dior.
Once the product is set, use an eyeliner pen, such as Maybelline to apply eyeliner to your top lid. Also apply a second line parallel to that line to create an outline of where your eye shadow would have gone out to.
Apply a light pink gloss such as Dior to your lips. A good product is Dior addict lip glow.