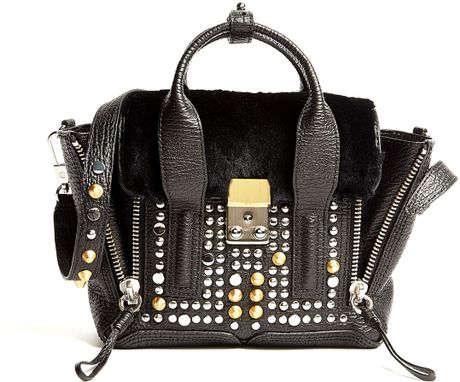 I really like the studs and zipper detailing on this Phillip Lim bag. I actually prefer the white color over the black color for summertime. Also this is a very timeless bag and very trendy.
This Rebecca Minkoff also has the shape that I like and the studs. This would look awesome with a pair of jeans and a t shirt or a nice dress. The classic design is sure to turn heads season after season.
This Burberry purse is also one of my favorites. The shape of the satchel, the classic color and the studded detail all make for a very beautiful purse. Burberry also has a very high quality product.