For today's post I am doing a collaboration with Kendra Thornton of Thornton PR. Kendra writes:
This year, I get to take my kids on a trip to Orlando! I'm already having a ball planning outings for us to enjoy together during our stay. I've definitely decided that we need to spend a day together at Epcot. We'll have lunch together and maybe catch a show in this unique spot. Who knows what celebrities we may see?! Goofy, pooh or even cinderella! :)

I expect to encounter several photo opportunities, so I want to look my best for our day out! I am so happy that one of my favorite bloggers reached out to me! Yana is so talented and extremely creative with her fashion choices. I can't wait to see what kind of looks she creates for me while I'm at Epcot. I found a ton of really
neat venues
at Epcot through a website gogobot. They gave first hand reviews about just about everywhere!

The city of Orlando has become a hive of vacationing activity, and the locals welcome visitors from all over the globe. I love the family-friendly nature of this city. Many attractions even feature amenities specifically designed for families with young children. People of all ages find plenty to do and enjoy here. Regardless of what plans we make while in Orlando, I know I'll enjoy myself the most when I'm dressed my best!
Kendra is planning a trip to Disney's Epcot for 7 days and for the next week I with include my picks for Kendra. A few things here stand out. The first is that in a Disney Park there will be a lot of walking so I am including flat shoes in all of the outfits, along with a pair of heels to change into for night.
Olivia Palermo remains one of my style inspirations. One of the trends that I am seeing more of is rompers with a cardigan or a romper with a dress jacket on top. (Rompers are short jumpsuit so where the top and shorts are connected.) If you don't want to invest in a new romper you can essentially get the same look by buying a shirt and shorts that are very similar in color and in texture. Here Olivia pairs a DVF shirt with a pair of white shorts, an orange pair of heels and a sweater on top with a belt to literally tie everything together.
I remember trying on the same DVF shirt in stores a while ago but I decided on passing on it because the shirt was very sheer in store. This style also came as a dress but both the dress and the top were both lined but still were very sheer.
Here is my spin on this look and what I think will look good on Kendra:
Silk Cutaway Cardigan from Neiman Marcus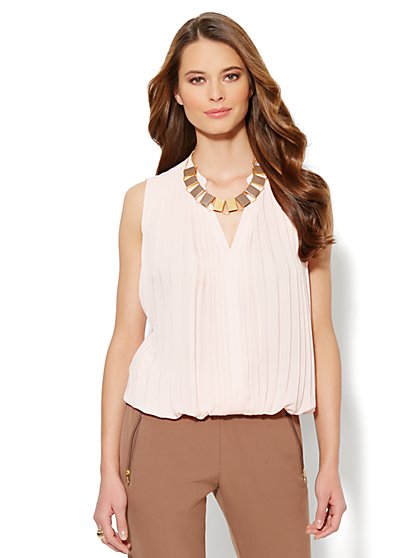 Pleat Front Shell from New York and Company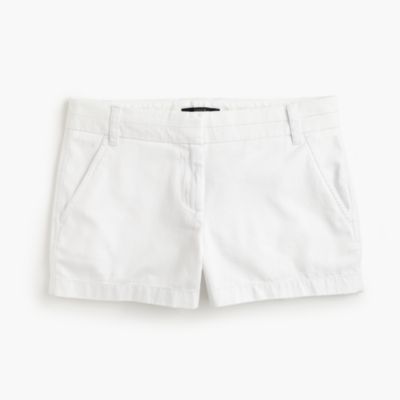 These J Crew shorts are high quality and I own this pair in white. The fact of the matter is, the higher quality the short the better this look will come together. Try to avoid a pair of white denim as the texture difference between the shirt and shorts becomes more obvious.
Orange Aldo Heels (for night)
Sam Edelman orange sandals (for day)
These earrings by Kendra Scott work very well with this look because they incorporate the neutral color with the bright orange citrus color.
Tote from Forever 21.com. I like that this tote is faux leather and it is white. It will go with everything on Kendra's trip. Also, because it is faux leather if there are any spills these will clean up very easily off of the bag.
The reason I picked this particular look is that it is so versatile. The shorts and shirt are trendy but won't be overwhelming in a Disney park. However the pop of color with the crystal earrings and Sam Edelman sandals make this look work well for day. Also the earrings and sandals can be worn several times throughout a trip.
And for a bikini my pick for today is this Pink Flamingo by Asos.
Check out my next post for the next look in the series Kendra's Fashion challenge.