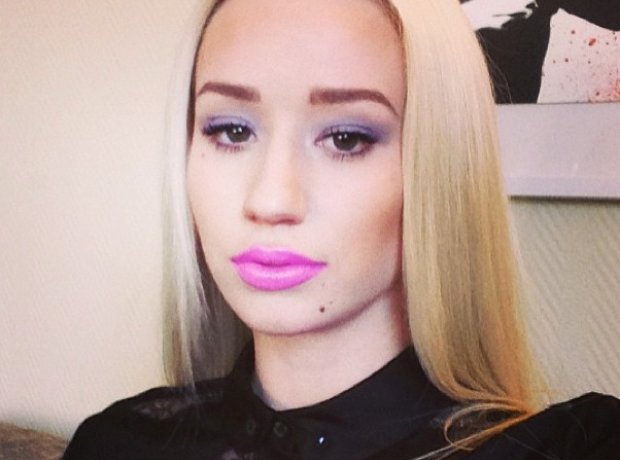 When I drive to work in the morning I hear "Fancy" by Iggy Azalea all time. I really like this photo she posted to her instagram. This makeup look is so pretty and easy to recreate.
You will need:
Brow pencil- try Rimmel
Foundation- try Kat Von D tattoo foundation
Bronzer- try Bare Minerals
Bright Pink lipstick- try Wet N Wild Dollhouse pink
Purple eye shadow- try Mac
Mascara- try Diorshow by Dior
Eyeliner- try VS Liner
Step 1:
Apply a full coverage foundation like Kat Von D tattoo foundation.
Step 2.
Apply bronzer right under your cheek bones (at an angle and to the side, not just on the apples of your cheeks)
Step 3:
Apply purple eyeshadow to your lids. Line your lower lids only and add a few coats of mascara.
Step 4:
Apply bright pink lipstick.