I saw an episode of Real Housewives and I stopped to rewind and get a screen shot of the beautiful earrings that Brandi Glanville was wearing during one of the episodes. The feather earrings are just stunning. In fact, most of the jewelry worn during the RHOBH is absolutely jaw dropping.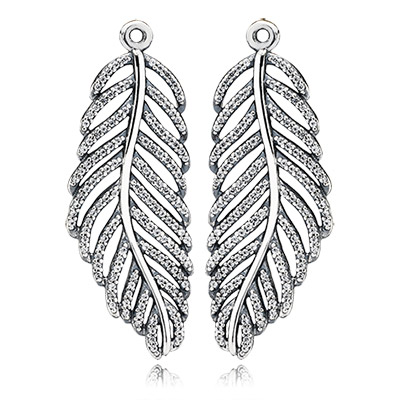 Pandora makes a pair of earrings that are similar for around $100 and these are sterling silver.
I also checked out ebay and found some sellers with very similar designs to the Pandora for around $30 or so. In any case, these earrings would be great for your next special event.