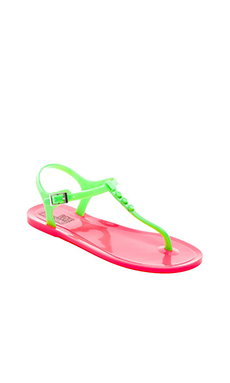 Love Moschino
Jelly Sandals are a beach favorite. These plastic sandals are coming back this year and I was wowed when I saw these bright pink and green jelly sandals by Love Moschino. These are great for walking on the beach or the boardwalk during the summer and because they are plastic tend to be nearly indestructible.
Kate Spade also makes a pair that are very similar to these.
And Valentino is making a "lace print" version. All three are super cute but I think the lace print is my favorite.