Forever 21 Eyelash Lace Paneled Top
Eliza J Skirt
Christian Louboutin Heels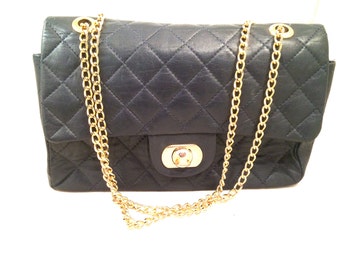 Vintage Brio Bag
Today I am doing a reader request for an outfit idea for an event at the Fairmont Hotel in San Jose, CA. Link to the hotel is here. The event is a wine and cheese tasting. Any time I get invites for these types of events picking out an outfit does seem like the hardest part. On one hand, a dress is a safe bet for styling but you can easily be over dressed.
For this event I would pair a lace top from Forever 21 with an Eliza J skirt from Nordstrom. The top and the skirt both have lace but it is not all over lace. With the weather in San Jose being in the 50's this week I would add a pair of nude tights and a pair of nude closed toe heels.
For the handbag I would add a vintage bag by Brio. These bags were very popular in the 80's and are now fairly inexpensive to acquire. They look a lot like the Chanel 2.55 bag but at a much lower price.