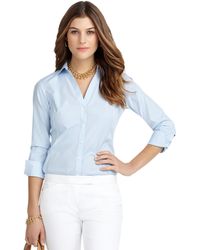 Brooks Brothers pinstripe top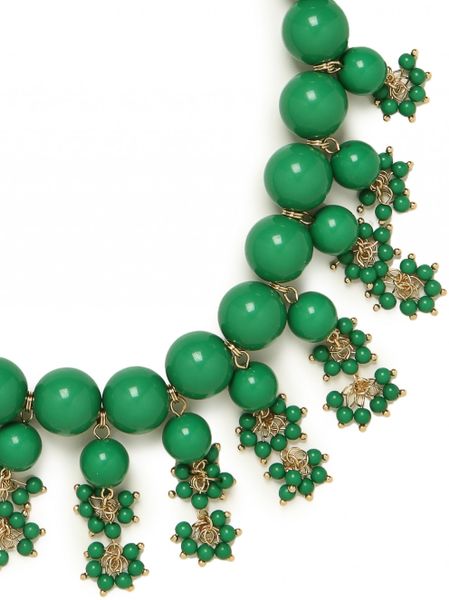 Bauble Bar ariel necklace
Green pencil skirt
For the second outfit idea for the Fairmont San Jose link here. I am going to go more conservative. Assuming that you are attending an event after work you can easily take your work outfit from day to night if you change up your makeup and accessories.
For this outfit I paired a pinstripe top by Brooks brothers with a classic green pencil skirt. I added a green necklace and a pair of nude pumps by Christian Louboutin. To really glam up this outfit you can try a pair of back seam tights. These were super popular in the 1940's and are making a comeback.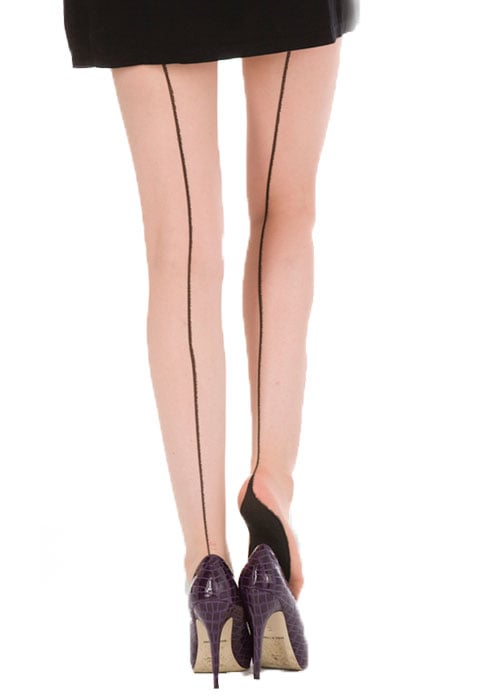 ** Another reason why I picked green - many holiday parties have green themes and motifs. You will stand out in a good way among the sea of plain little black dresses.
*** For a purse I would wear a classic work bag with this outfit.