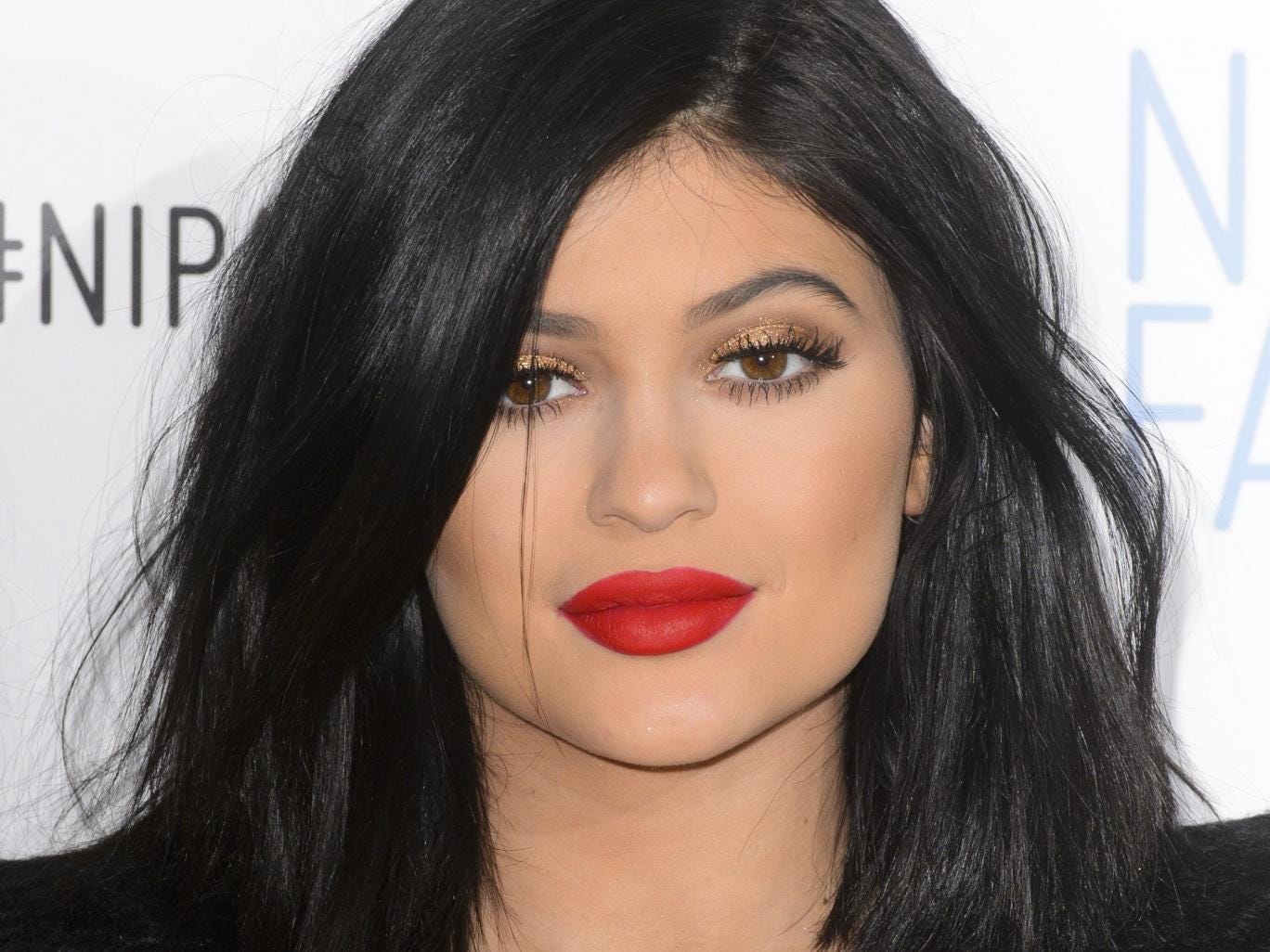 You will need:
Highlighter - I recommend Benefit High Beam
Red Lipstick- I recommend Wet N Wild 911D Red
Mascara- I recommend Diorshow
Faux Lashes - Try ELF eyelashes
Glitter Shadow- Try Stila Citrine
Kylie's makeup look is perfect for your next holiday event. To recreate this look, apply foundation as you normally would. Add a highlight to the bridge of your nose, your cheeks and under your brow (basically anywhere that light would normally hit you if you were in the sun.) Apply sparkly eyeshadow to your lids and add lots of mascara and faux lashes. Lastly apply a bright red lipstick.